Day 3 - Cozumel
Thank you to everyone that recommended Chankanaab Park. It was the highlight of our cruise (Stingray City was a close second).
At 11:00 AM we took a cab from the ship to Chankanaab Park. It was $8 for the cab ride and $10 per person to get in. It was beautiful. Grass umbrellas shaded free beach chairs. Snorkeling was unbelievable ($5 to rent equipment). Fish everywhere. I took some bread in as suggested and was 'attacked' by around 200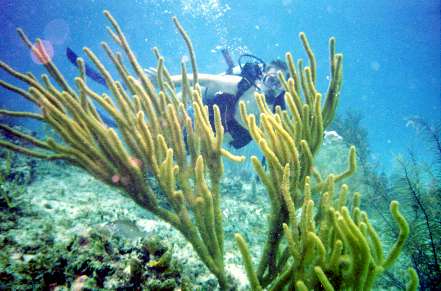 fish before I could get it out of my hand. Take an underwater camera here.
The wife and I went scuba diving. A one hour dive with lesson for $40 each. I was certified and had dove twice. My wife had never dove. With one instructor for just the two of us I felt it was safe for my wife. The 20 minute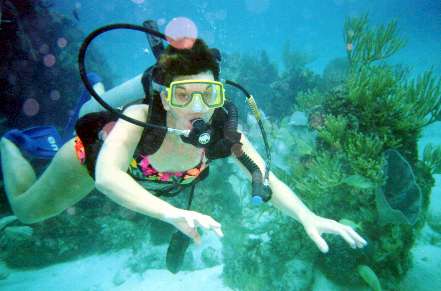 lesson they gave my wife (in broken English) was not really sufficient preparation to dive. She only stayed down 40 of the 60 minutes. Diving was beautiful, tons of fish (big and small), sponges, caves, etc... If you are PADI certified and have not dove for a while you would love this.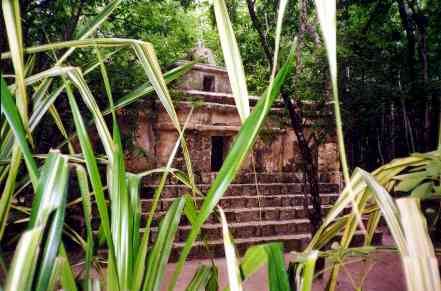 We went to the free showers and changed, took a tour of the Mayan ruin replicas, and at 4:00 grabbed a taxi into town to Los Sincos Soles in San Miguel. We had dinner in the back of Los Sincos Soles at Pancho's restaurant. Good food. We shopped briefly in Los Sincos Soles and then hit several other shops. If we had to do it again we would have spent most of our shopping time in Los Sincos Soles. Their prices were as good as anywhere and the sales people were not pushy as in the other shops. The $4 Mexican blankets made great gifts for relatives.
next