Biofilter Construction
I started work on the biofilter today. I found the top was easier to cut with a reciprocating saw, than a jig-saw.
Back to pond construction page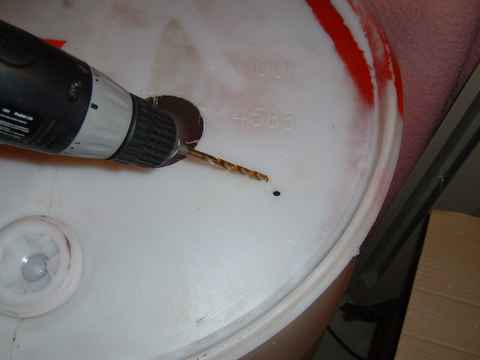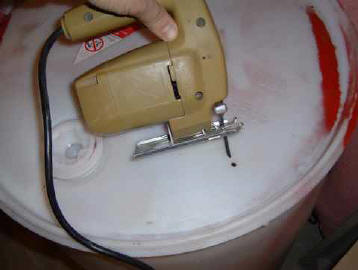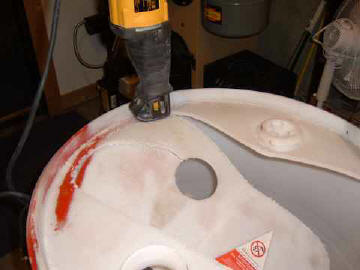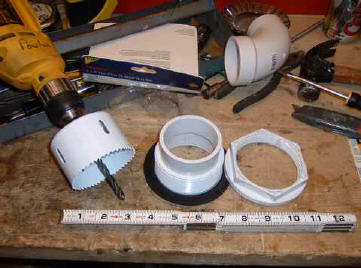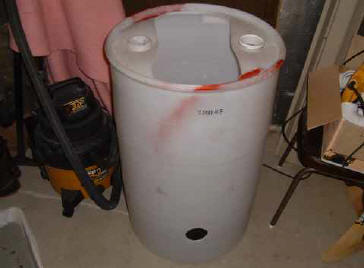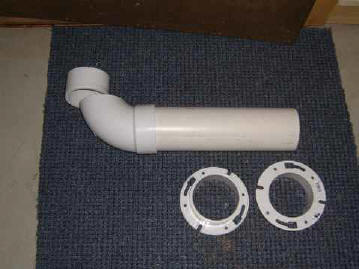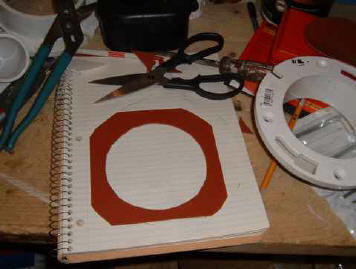 Above pic is of the drain, I cut off part of a 4" elbow, and will be mounting it with toilet flanges. The washer I cut from rubber for the toilet flange.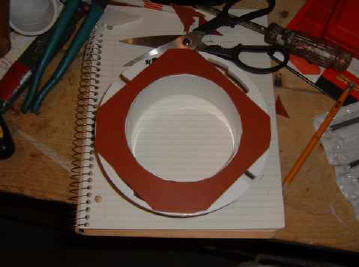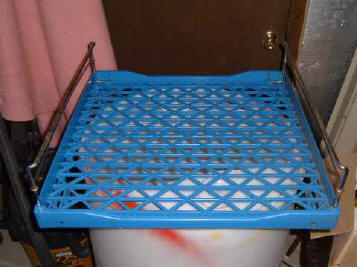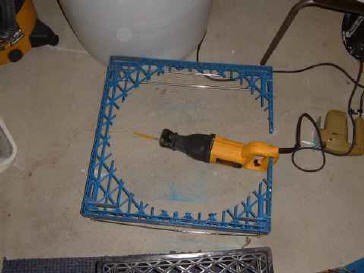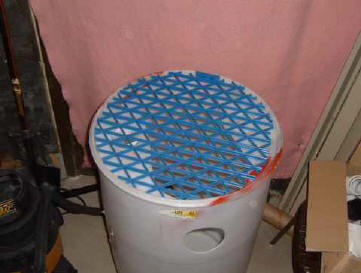 Above pics are the bread trays I found behind a closed market. They are 2' X 2" and much sturdier than plastic ceiling tile screen that a lot of people use. I don't know if anyone ever used bread trays, but they are fairly common around here. I cut one for above and one for below the spring-flo media.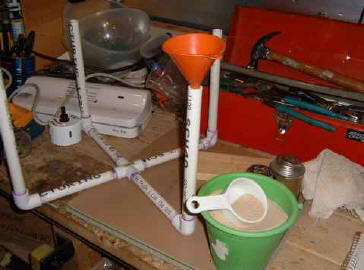 Above shows spring-flo media sitting on top of the cut bread tray.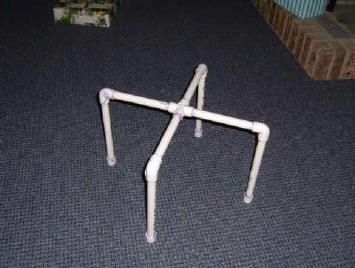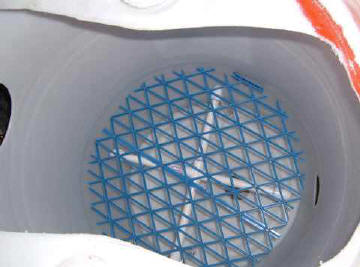 Supports were built out of 1" PVC pipe and filled with sand.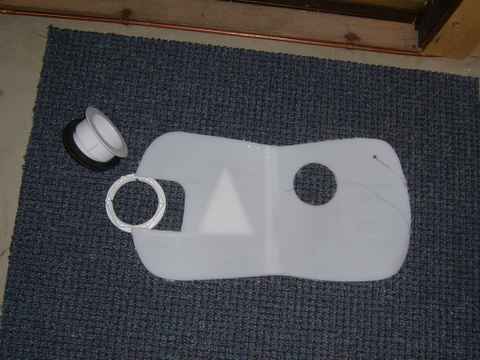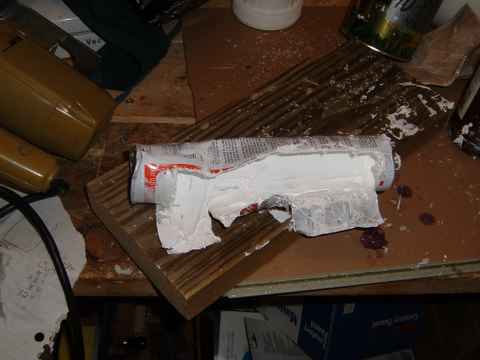 I glued the pipes on my biofilter today using 3m Marine Sealant 5200. The first pic shows a tool I made out of the top of the 55 gallon drum to tighten the nuts on the shower drain. My caulk gun broke about one minute into the project, so I cut the sealant tube open with a box cutter and used a piece of wood to scoop it out and spread it. It actually worked pretty well.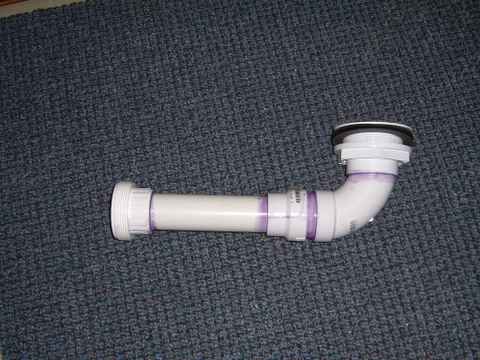 I glued together some of the PVC fittings prior so I would be able to hold a piece of pipe on the outside while tightening the fittings, making it a one person job.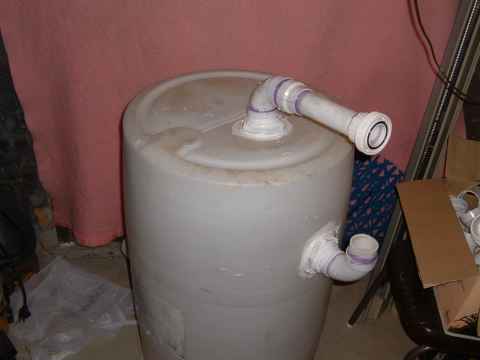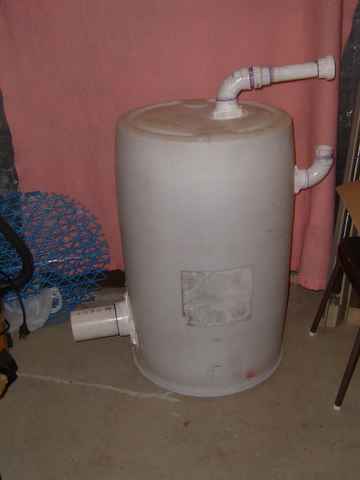 The completed glue job. Note, the 55 gallon drum above is upside down.
Back to pond construction page